Electrify Your Fleet
Overview
Overview
The Electrify Your Fleet Program provides Central Coast Community Energy Member Agencies with direct rebates for the completed purchases/leases and/or reservation of funds for eligible light duty, medium duty, and heavy-duty battery electric vehicles.
Member Agencies are the cities and counties that have joined the Central Coast Community Energy Joint Powers Authority and have been approved by the Policy Board of Directors.
Rebates will be awarded on a first-come, first-served basis.
Why Electrify?
Reduce greenhouse gas emissions
Improve air quality
Increase EV use in the Central Coast Community Energy service area
Accelerate EV adoption for municipal fleets by incentivizing purchase and installation of EVs
Improve driver/occupant comfort
"Central Coast Community Energy's Member Agency Services team provided Santa Barbara County with $242,000 for electric vehicles and electric vehicle charging infrastructure helping us to accelerate our electrification efforts. These dollars are well spent and significantly help us to reduce both GHG and other vehicle exhaust emissions while at the same time increasing our overall operating efficiency and driver comfort. Truly, this has been a win-win engagement."
-Skip Grey, Assistant Director of the General Services Department of the County of Santa Barbara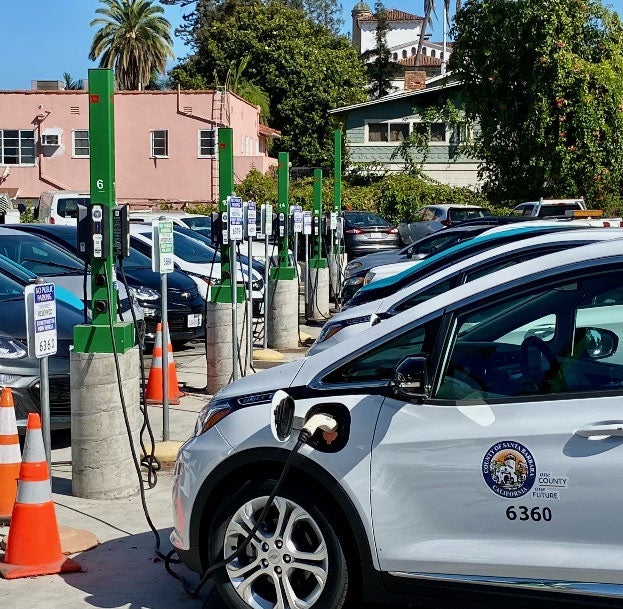 Eligibility
Who Is Eligible?
Member Agencies that in good standing. Only one applicant may represent any Member Agency. The applicant is the authorized person submitting the application. Single or multiple departments may apply together under one application with only one applicant submitting the application(s). 
Project Eligibility
Vehicle(s) must be pure electric, not hybrid, new and registered with the California Department of Motor Vehicles (DMV) to an address enrolled in 3CE service. Multiple vehicles may be applied for together or independently in any order within the limits of the program.
3CE recognizes vehicles by weight classes according to the Federal Highway Administration table below: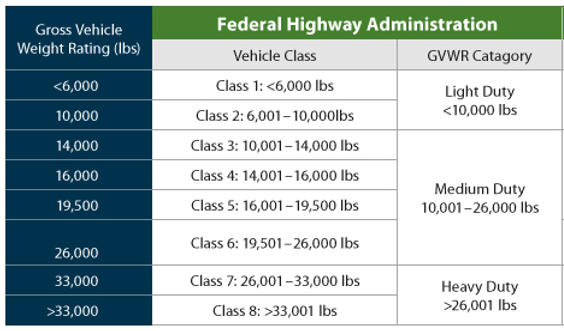 Electric vehicles must be domiciled in 3CE service territory and vehicle charging equipment meters must take electric service from 3CE.
Rebates
Rebates
Rebates will be awarded on a first-come, first-served basis. Rebates may be claimed as a "post-purchase rebate" or reserved as a "pre-purchase reservation." A Member Agency is eligible for up to $150,000.
| Class | GVWR Weight in lbs. | Per Measure Incentive |
| --- | --- | --- |
| Electric Motorcycles | <6,000 | $1,000 |
| Class 1 | <6,000 | $5,000 |
| Class 2 | 6,001 – 10,000 | $7,000 |
| Class 3 | 10,001 – 14,000 | $12,000 |
| Class 4 and Class 5 | 14,001 – 19,500 | $25,000 |
| Class 6 and Class 7 | 19,500 – 33,000 | $50,000 |
| Class 8 | >33,000 | $100,000 |
Reservations
3CE Member Agencies have the option to reserve funds in advance of EV purchase. 3CE will encumber (reserve) funds on behalf of a customer through the end of the fiscal year following the fiscal year of the original reservation. Extensions are possible upon request.
Walkthrough
Steps
Submit online application with supporting documentation
3CE performs verification check for eligibility and completeness
3CE staff meets with applicant to walkthrough application, discuss deficiencies, and review next steps
Customer receives "Application Complete" email with details of Rebate or Reservation and further requires to receive rebate
Customer confirms payment information
Project is sent to the 3CE Finance Department to issue payment
Customer receives payment check

For Reservations Only: A letter of intent (LOI) is issued to the customer
For Reservations Only: Customer completes rebate requirements per LOI.
Document Checklist
Please collect the following information/documentation before submitting your application:
Application Type
Submittal Checklist Items
Pre-purchase/lease Reservation (If the vehicle(s) has not been ordered and/or paid for)
An official agency vehicle fleet procurement or electrification policy, or similar, such as
a resolution from the applicant's governing body (i.e., City County or County Board of Supervisors),
or
other documentation indicating intent to purchase EVs. Other examples include Capital Improvement Plan indicating EVs, an official agency vehicle acquisition plan including EVs, etc.
and
A complete and legible digital copy or scan of the purchase order or quote for each vehicle.
Post-purchase/lease Rebate
A full, complete, and legible digital copy or scan of the purchase/lease contract or paid invoice with all pages included.
and
Proof of temporary or permanent California Department of Motor Vehicles registration. Registration must be current at the time of submittal.
and
Photograph of the vehicle/equipment on the customer property.
Resources
Resources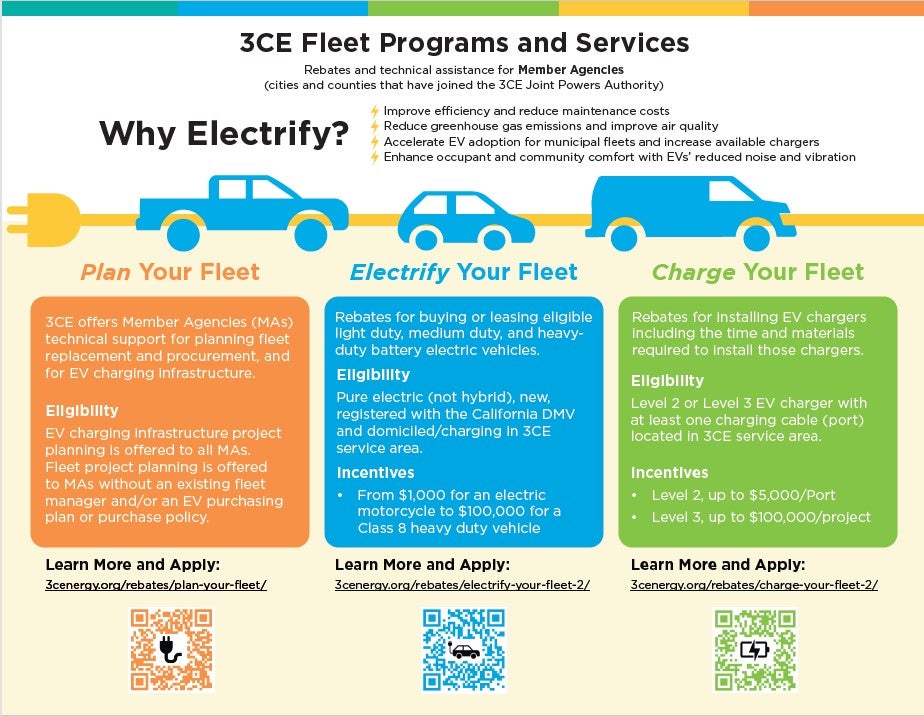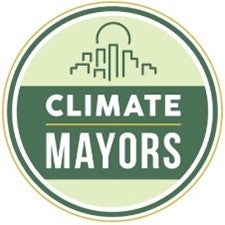 The Climate Mayors EV Purchasing Collaborative was launched in Fall 2018 with the help of the Electrification Coalition to leverage the buying power of fleets to make electrification simple, affordable, and accessible. The Collaborative works with over 210 fleets around the nation to highlight those who are transitioning their fleets to electric.
The goal of the Collaborative is to support fleet electrification efforts by providing free and customized technical support and procurement help, as well as helping fleets identify funding for vehicles and charging stations.

The Electrification Coalition develops and implements a broad set of strategies to facilitate widespread adoption of electric vehicles. These strategies include policy development, advocacy campaigns, consumer education, fleet electrification, cultivation of bipartisan support, community electrification planning, EV supply chain development, and coalition building.
The Local Government Playbook contains recommendations for how counties, cities, and towns can leverage federal investments in electric vehicle infrastructure. It provides a "checklist" of actions and strategies that local governments can enact now and in the future, including best practices, innovative policy approaches, and lessons from previous charging deployments.
Funding Navigation for California Communities
Funding Navigation for California Communities offers the most prominent funding opportunities for local governments and communities.
---
More Info